............Osaka's ONLY 100% American Craft Beer Bar!...............
毎週の金曜日 6-11:00pm Open Every Friday 6-11:00pm
Great American Craft Beer from Great American Craft Brewers! Only 4 Stations from Nanba On Pink Line!!!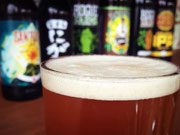 Beer Menu
American Pints 500ml
¥850~ (¥700~  6-7:00pm)
Snifter Glass
¥650

British Half Pint 280ml
¥500

Follow us on Facebook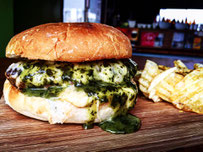 Food Menu (rotates nightly)
Big juicy hamburgers!
 -Imazato Mega Hamburger  ¥850
-Mega Cheeseburgers        ¥950
-Mega Cheesy Pesto Burger       ¥1000
Pizza Hand Thrown!
-Smoked Bacon and Tomato
-BBQ Bacon and Tomato
-Hawaiian
-Sausage and Tomato
-Salami
-Meat Lovers Delight
-Tomato and Fried Onion
ETC...
大阪市東成区大今里西1-25-13
1-25-13 OImazato Nishi, Higashinari Ku Osaka
地下鉄:今里駅8番出口を出て、左へ。
一つ目の角を左へ。 左手に消防署、右手にビルが見えます。
そのビルの4階です。東成警察署の手前のビルです。

Subway: Imazato
Seninchmaesen (Pink Line) or Imazato Suji sen(Orange line)
Exit #8 and do a U-turn to the left.
Look for the 4 story building with a big antenna on top.